Hi, I'm new here. I managed to hook up my scanner the other day, so I scanned some old artwork I found.



*insert shameless plug of bad fan art*
Most of these are about 7 years old or so. The scanner bed is smaller then the paintings though, so the edges where cut off. Here's one I did of scar;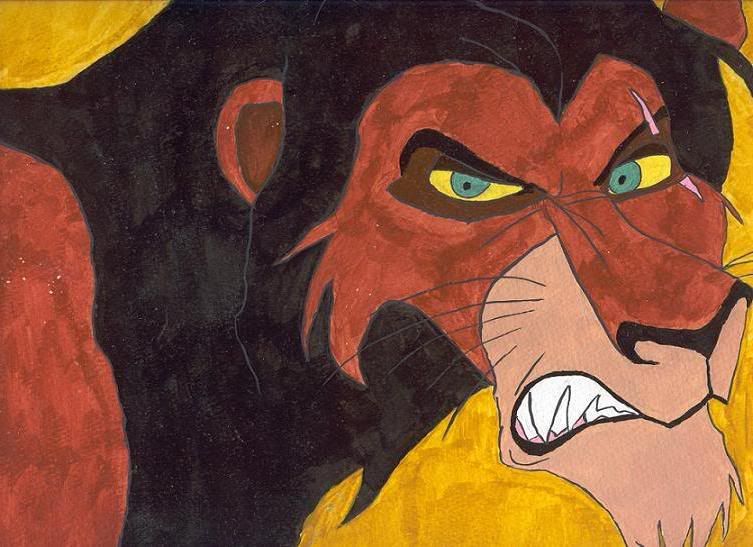 And one I did of Scar and Simba, even though Simba's head looks deformed. I'll just say he was in a bad accident....maybe Scar squeezed him or something...LOL. It was done on this formica-like art board with metallic acylic paints and this verdigris effect paint stuff.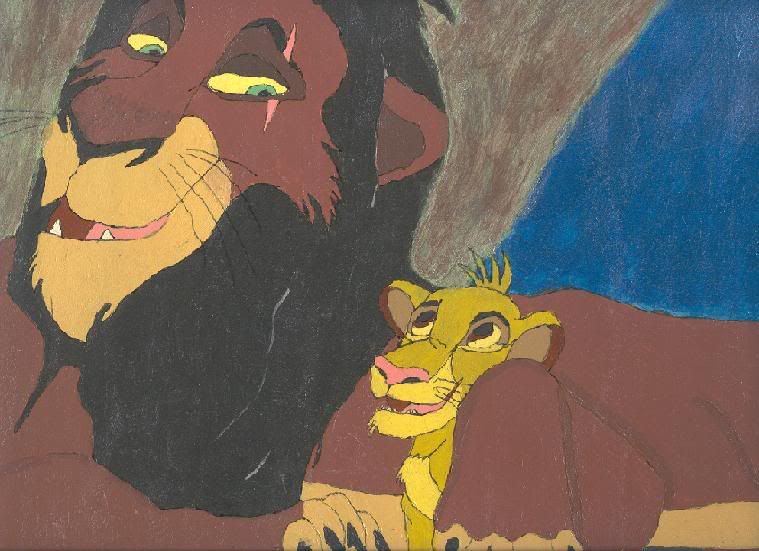 I'll just put the links to the rest.

another one of Scar;
http://photobucket.com/albums/f395/barguestspirit/artwork/?action=view&current=scar1.jpg

Zira from Simba's Pride;
http://photobucket.com/albums/f395/barguestspirit/artwork/?action=view&current=zira.jpg

These two aren't TLK related, but I'll put the links anyway just in caseanybody's interested.

A more recent one of Stitch from Lilo&Stitch;
http://photobucket.com/albums/f395/barguestspirit/artwork/?action=view&current=stitch.jpg

And one of Steele from Balto;
http://photobucket.com/albums/f395/barguestspirit/artwork/?action=view&current=steele.jpg